Studio
Where we work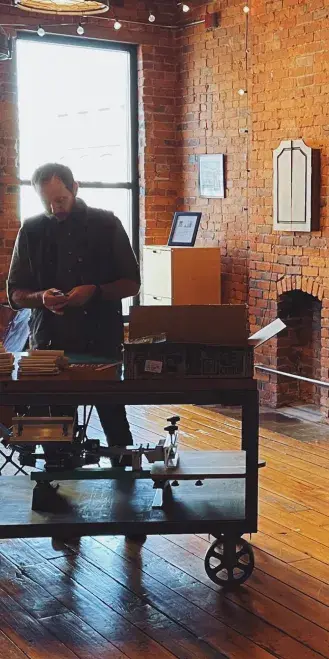 Studio
More than a pin on a map, our studio is a vibe, a culture, a place where humble yet tenacious people meet for a common shared interest: to make great work, together.
We're all different names for the same thing—maker. Creativity is what binds us.

We believe every project is an opportunity to solve an exciting new challenge alongside our clients.

Passion is at the heart of everything we do. And it's louder than words.

We leverage our diverse perspectives to create something greater than what we could achieve individually.

We foster an inclusive community that embraces and uplifts everyone.
Designers
Design is all around us, it's integrated into every experience of our lives. Our job is to apply our expertise to elevate the perception of clients in the eyes of their customers. We approach each project with a child's wild imagination and a veteran's proven wisdom to bring new experiences to life.

Crafting custom experiences tailored to your audience
Owning UX / UI design, usability and interaction
Shaping brand identity and visual expression
Next-level print and packaging design
Developers
Off-the-shelf is a concept we can't comprehend. Every industry, business and product is unique and deserves an approach specifically built for them. Everything we develop is painstakingly thought through, from functional requirements to animation techniques, to ensure the best possible interaction with the end users.

Digging up functional requirements
Building beautiful ADA-compliant experiences
Creating smart, usable tools for admins
Framing user interactions and branded animations
Producers
For creativity to flourish, processes must thrive. For every curious and artful yin, there must be a pragmatic, detail-oriented yang. Fortunately for us and our clients, we have a cast of logistical rockstars to keep everyone informed and on schedule.

Talking to people like people not robots
Uniting creative teams in a central goal
Organizing the many aspects of our work-flow
Purposeful meetings that respect everyone's time